2021 Summer Training Webinars for Library Staff
Engage your patrons in a summer of discovery and fun!
Thursday, May 27, 2021 – 4-5 pm ET
Learn about Animal Constellations in Time for Summer Reading 2021: Tails and Tales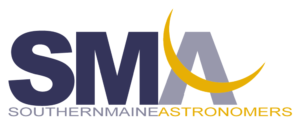 James Shields with Southern Maine Astronomers (SMA) and Sarah Post with Cornerstones of Science (CoS) present on the many animal constellations in the night sky and their tales. Resources and book recommendations provided.
Watch on YouTube
Wednesday, June 23, 2021 – 4-5 pm ET
Dust off the Library Telescope for the Summer and Fall
It is a great time to be circulating the library telescope at your library. Families and individuals are crazy about the night sky right now since it is something they can do outdoors together. Come and get a bit of a refresher course on the telescopes, understand more about its best features and its challenging spots, and get it ready for families to use again and/or for Star Party events.
Register on Zoom
Thursday, July 29, 2021 – 2-3 pm ET
Rev Up the Fun! at Home Activities for Young Patrons and their Families
Come and find out about some fun online science-based printable activities that use materials readily available at home or at the library. This Cornerstones of Science initiative takes the place of the Science Trunk Program that Maine public libraries used for the past 10 yrs. View the website before the webinar at revupthefun.org.
Register on Zoom