Cynthia L. Randall, Executive Director
Cindy Randall is the Executive Director of Cornerstones of Science, headquartered in Brunswick, ME. She has been working in informal science education and nonprofit world for over 20 years. Her professional experience ranges across the fields of science, informal science education, and nonprofit management. Prior to joining Cornerstones of Science, Cindy was an independent consultant working with clients such as MIT, the KACARE initiative sponsored by King Abdullah of Saudi Arabia, FIRST, and the Department of Homeland Security, among others. Cindy also was an Old World prehistoric archaeologist, living in Denmark for two years, conducting research around the reconstruction of paleo-environments as an indicator or tipping point for influencing changes in technology, activity and culture over time. While working as an archaeologist, Cindy began to identify the need, desire and demand for making science accessible and relevant to the public.
Using her expertise in philanthropy, fund development and program planning, along with her scientific background, Cindy works to connect the public with scientific communities that spark curiosity and foster a deeper understanding of the impacts that science and technology have on our lives and world.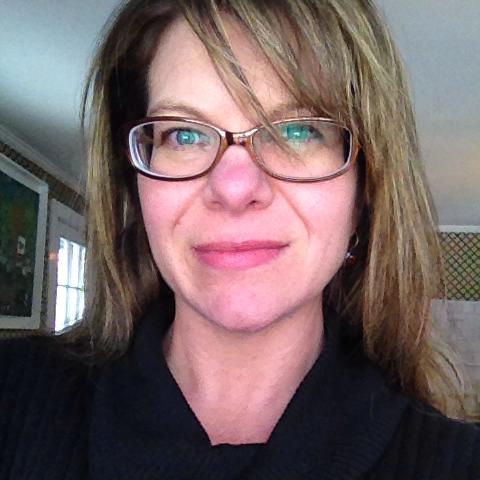 Sarah A. Milstead Post, Program and Library Support Manager
Sarah is the Program and Library Support Manager at Cornerstones of Science. Her work ranges from supporting librarians with their STEM efforts that will nurture interest in science to working with experts in the STEM fields to help make science more understandable and relevant to the general public.
Previously, Sarah worked as a Program Manager for 11 years at Maine Coast Heritage Trust based in their Rockport, Maine office where she helped bring up the programs from very grass roots environmental education endeavors to a flourishing multifaceted programmatic community education site. Sarah also worked for many years as a Maritime Archaeologist mainly focused along the east coast of the US, Bermuda, and the Gulf of Mexico. Sarah is comfortable with most technology and has used a variety of scientific equipment and research methods, most specifically to locate, document, and conserve a variety of historic maritime resources. In 1995, Sarah was part of the Texas Historical Commission crew that located and mapped the French vessel, La Belle, which dates to 1686. She is most proud of the work she accomplished in educating and engaging youth and young adults in science and history, which ultimately led them to pursue more advance study and deeper interest in specific areas.
Sarah has her M.A. in Maritime Studies from East Carolina University and her B.A. in Archaeology from the University of Texas at Austin.