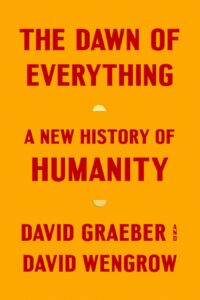 We have a new book recommendation for you:
The Dawn of Everything: A New History of Humanity
by David Graeber and David Wengrow
Published November 9, 2021, by Farrar, Straus, and Giroux
Re-imagining human history through rigorous archaeological and anthropological research! Archeological evidence brings so much more to the story of us and helps fill in the gaps (an maybe make a few turns) from what has been written in history. This new book is a fascinating read!