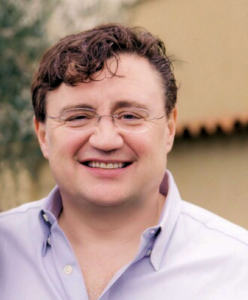 We are excited to bring on our newest Cornerstones of Science board member, Hal Grodzins, son of CoS Founder, Lee Grodzins.
Hal Grodzins is Chief Development Officer and a Director of Sabia, Inc., a global leader in the manufacturing and marketing of Prompt Gamma Neutron Activation Analysis (PGNAA) technology. A longtime instrumentation business executive, Mr. Grodzins has decades of experience in all aspects of business management, including executive management, M&A, strategic planning, technology development and global business development.
Prior to joining Sabia, Mr. Grodzins was Cofounder, Chairman, President and CEO of Viken Detection Corporation, a pioneer in homeland security x-ray imaging and analytical devices; former Chairman, President and CEO of Niton Corp., the company that invented handheld x-ray instrumentation; former Managing Director of Niton Europe GmbH and Niton Asia Ltd.; former Executive Consultant to the CEO of the Rigaku Group of Companies; Founder of Rigaku Analytical Devices, Inc.; and former Vice President of Research and Development of the instrumentation division of Thermo Fisher Scientific. Prior to joining the instrumentation industry, Mr. Grodzins worked as bond trader–broker at a boutique Wall Street firm, Stoever Glass & Co. Mr. Grodzins is former Chairman of the Fulcrum Foundation and a former director of several private companies. He is the inventor and co–inventor of patents in x-ray fluorescence and optical emission spectroscopy; winner of the 2003 R&D 100 Award as principal designer of Niton's XLt Series XRF analyzers; and winner of national awards for sales and product presentation.
Mr. Grodzins resides in Arlington, Massachusetts.
To read more about all of our Board members, check out our Board of Directors page.